Cooking is one of a wife's responsibilities to her home and to her family. Since this blog talks about my life being a wife, I decided to join Food Trip Friday starting today inside this online abode. Everyone really starts from being a bad cook but eventually we learn as we grow older. I am proud to say, I have perfected two dishes namely Pork or Chicken Adobo and Stir Fry Chinese Egg Noodles. Thanks to my mother.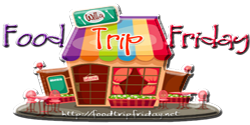 As a start, I would like to share my Stir Fry Chinese Egg Noodles. I hope you'll have your share of fill by looking at the picture. I shared this before to my other blog actually.
 After four tries, I finally perfected it to the extent of getting approval from my sisters and friends. I was so happy receiving flattering remarks from them. It felt like I've accomplished something big. I wanted so much to let my mother taste it but she was an hour ride away. I cannot share a recipe this time because I already forgot. It was my mistake for not keeping a record. I have to call my mother to be able to perfect this dish again so savor how yummy it looks for now.
I would sprinkle some hot and spicy soy sauce on this and could eat a plateful without rice. What about you?